Implant dentures can be life changing
If you suffer from loose, ill-fitting dentures, you will understand what a huge problem they are and how they can affect your whole life. Insecure dentures can damage your confidence and reduce your ability to talk and eat, which means you are no longer able to enjoy your food and may avoid social situations. If this sounds familiar, please speak to us about implant dentures.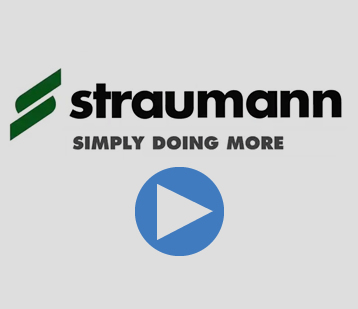 Implant dentures can be life changing. By placing a small number of dental implants, removable dentures can be securely fixed into place giving you the confidence to talk without embarrassment and the ability to eat without your dentures moving. They can also help support your lips and cheeks to give an improved appearance.
Different types of implant-retained dentures are available depending on individual patient requirements and all systems are far superior to traditional dentures. Your dentures will be carefully crafted to look natural and will help boost your appearance.
The key benefits
Allow you to smile, eat and chew with confidence
Prevent that caved in look often seen with poorly fitting dentures
Implants are the most cost effective, long lasting solution available
Implant retained full lower denture
Before / After

Patient 1
Why choose Stephen Emms Advanced Dental Care?
World-leading implants from Straumann
CT scanning for precision placement
Experienced and highly trained implant surgeon
Free 30-minute, no obligation implant consultation
Comprehensive treatments from single implants to full implant dentures
Implant Dentures FAQ
What kind of implants do you use?
We use the world-renowned Straumann Implant System, which is backed by many years of research and development and is highly regarded in the industry. Please click here for more information.
Would I be suitable?
The suitability for dental implants is assessed on an individual basis. At your implant assessment consultation, your mouth would first be examined and then appropriate x-rays, models and photographs taken. If implants are appropriate, a full treatment plan would be developed together with an estimate of the costs of providing the treatment.
Do you offer a free consultation for dental implants?
Yes. Please visit us for a free, no-obligation consultation to find out more.