Long lasting solution to missing teeth
Stephen Emms Advanced Dental Care is pleased to offer a complete range of dental implant treatments. Dental implants look, feel and work like your own teeth and can be used to replace single, multiple or all of the teeth. They can also provide a secure anchor for dentures and bridges allowing you to eat in comfort and smile with confidence.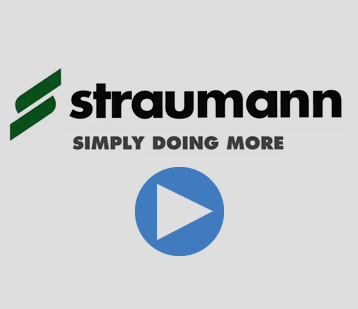 What is a dental implant?
An implant is an artificial root made from ultra-pure titanium that replaces the root of a missing tooth. It can be placed in either the upper or lower jaw and, in time, will bond with your jawbone to create a firm foundation to which a replacement false tooth, bridge or denture is fixed.
Dental implants help preserve bone and the health of your adjacent teeth by reducing wear and tear. A single implant can retain a single tooth, two implants can replace 3 to 4 missing teeth or multiple implants can secure a full set. They are the ultimate solution for denture wearers who will no longer have to have a full denture. Using several implants all your missing teeth can be replaced permanently.
Highly qualified implantologist
Your dental implants will be placed by Richard Anderson, an experienced implant surgeon who has a Master's Degree in Implantology from Sheffield University. He has successfully placed and restored more than 2,000 implants.
A new smile in one day
At Stephen Emms Advanced Dental Care Doncaster it is possible to have several implants placed and a full set of teeth immediately attached whilst healing and bonding takes place. A second final set of teeth is made and attached after you have completely healed.
The key benefits
Allow you to smile, eat and chew with confidence
Immediate teeth – enjoy a new smile in one day
Implants are the most cost effective, long lasting solution available
Full treatment plan including phases of payment keeps you fully informed at every step
Full upper fixed implant retained bridge
Before / After

Patient 1
Implant retained removable bridge
Before / After

Patient 2
Single front tooth inplant retained crown
Before / After

Patient 3
Lower posterior implant retained crown
Before / After

Patient 4
Fixed implant retained bridge and cosmetic crowns
Before / After

Patient 5
Upper premolar implant retained crown
Before / After

Patient 6
Why choose Stephen Emms Advanced Dental Care?
World-leading implants brand
CT scanning for precision placement
Experienced and highly trained implant surgeon
30-minute, no obligation implant consultation
Comprehensive treatments from single implants to full implant dentures
Dental Implant FAQs
Can anyone have oral implants?
Yes, if you are over 18 and in reasonably good health. The main limitation is the amount of bone available. If there is insufficient natural bone, a bone grafting procedure is available to increase the amount of bone allowing an implant still to be placed. Our thorough assessment will determine whether dental implants are the right option for you.
How many dental implants will I need?
This depends on how many teeth you have missing. We can 'bridge' between implants, so if you have four teeth missing in a row we could place two implants at each end and suspend two teeth between them. If you have no teeth at all, then it is possible to provide a new full set of teeth with multiple implants.
How are dental implants placed?
Dental implant treatment is a minor surgical procedure that involves replacing your missing tooth root with the implant. Dental implants have been used for many years, with an excellent success rate.
Most frequently placed under Local Anaesthetic but a General Anaesthetic can be arranged to be performed at Clarement Hospital, Sheffield for the surgical procedure if required.